Syracuse Open Data Day 2023
Visualizing Public Art Data with Tableau - Presentation Materials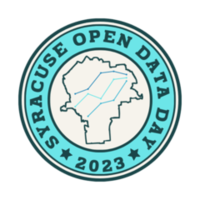 Thank you to all the participants who attended Nick Johnson's presentation, "Visualizing Syracuse Public Art Data with Tableau," at Syracuse Open Data Day 2023. Your presence and engagement made this event a great success.
As promised, you can access the presentation materials, guides, and cheat sheets below to help you in your data visualization journey. We appreciate your interest in exploring open data, and we look forward to your continued involvement in this exciting field.
If you have any further questions or need additional resources, please feel free to reach out. Once again, thank you for being a part of this fantastic event, and we hope to see you again in future data-related endeavors!
---
Prompt Engineering Guide
Ataviz Consulting's Prompt Engineering Guide, a 4-page guide on how to implement prompt engineering strategies to be more efficient and effective at using LLMs like Chat-GPT.
Chat-GPT Cheat Sheet
Ataviz Consulting's Chat-GPT Cheat Sheet, a 1-page cheat sheet to be a more effective user of Chat-GPT.